Christopher Chocolates has long been renown for our fabulous Gift Baskets.
Christopher has been somewhat of a local secret for our great gift baskets for over a generation. While most of those "luxury basket companies" specialize in how to fill baskets with packaging and "air" ours our robust and filled with what you want!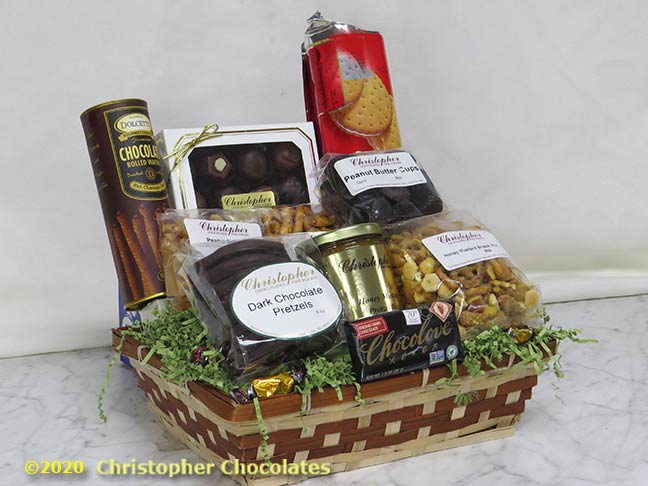 This is the That!
What our customers complement us on is the quality of our baskets.
This basket
What an amazing thing!
The Chocolate Box Gift Basket
Is it a basket or a box? or Both?
And Another
What could be better than this delicious basket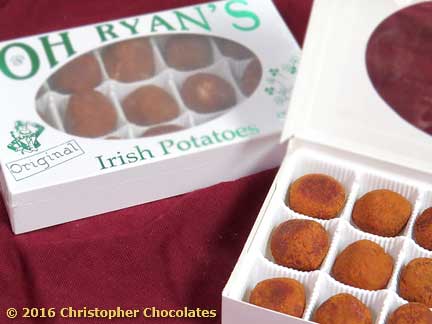 The Original! Oh Ryan's Irish Potatoes.
There are numerous debates about where they originated...
Some argue that Irish Potatoes came with original Irish settlers in the Philadelphia region (They brought coconuts?) where others think they were a happenstance invention of this area with it's particular trade. Those who know magic is real know that the leprechauns, in wish for a tastier treat than a plain old Potato wished up a sweeter mix. When they cast a spell on the Potato field the magic happens and there you go!
A rich treat crafted with flavors of coconut-cream, richly rolled in cinammon. A great seasonal treat from the original recipe to share at Easter, St. Patricks Day or whenever the Leprechauns get hungry.
Oh Ryan's Site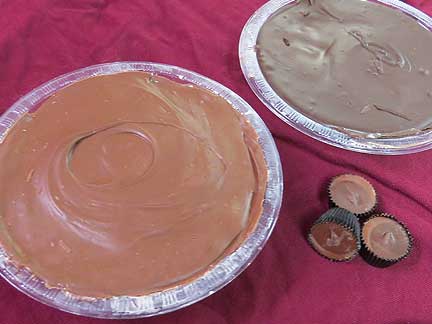 Because it's time...
For generations we've settled for simple bite-size peanut butter cups but now? A new era hath begun!
The Christopher Chocolate GiHugic© Peanut Butter Cup makes itself known for the biggest pack of Peanut butter meets chocolate. Large enough to slice like a pie. They are great to break up and share with some friends or chill and break up into other desserts. Always makes a major impact and sure to please hosts and guests alike!
Add a thoughtful touch to any evening
The sending of a Sky Lantern adds such a peaceful and thoughful touch to any ceremeny whether of celebration or moving some of life's moments. The combination of using the heat from the lantern to float peacefully into the distance gives us a chance to pause and share appreciation. We stock white and colored lamps as well.
We gladly take phone orders and will mail our delicious candy anywhere.*
Credit card orders are welcome.
We accept all major credit cards.
Christopher Chocolates is located on the Philadelphia Main Line in Newtown Square.
3519 West Chester Pike
Newtown Square, PA
610-359-1669
More Info
Christopher Chocolates, a fine confectioner located since 1986 on the Philadelphia Mainline. We produce our own unique candy products but also sell a broad range of candy and snacking delights. We also specialize in Gift Baskets that have delighted generations.
Classrooms closed due to re-painting
Two students join football team
Meeting about new campus area
Library project meeting
Please use the form attached to be signed on our executive registry. This will keep you posted on special calendar events and offers exclusive to our most favored customers.